Share feedback
Thanks for sharing your feedback!


About iSmartOffice

TM

Patient Web
iSmartOfficeTM Patient Web is a web-based application that is very easy to use to find dental practices around you.
Using our AI-based Dental Assessment the app does a real-time AI-based dental needs assessment to help people seeking help identify their dental needs and provide a report (score) of their dental condition. Furthermore, it helps people build some foundation knowledge about their dental care. Users can show the result to review with their dentist (dental professionals) at their visit.
This help documentation is designed so you can quickly learn iSmartOfficeTM Patient Web as a new user or enhance your knowledge as a regular user.
System Requirements
iSmartOfficeTM Patient Web's recommended system configuration includes:
All devices that run all kind of new internet browser (Google Chrome, Microsoft Edge, Mozilla Firefox, Safari, etc)
Allow device location
Internet connection
Getting Help
Online help documentation for iSmartOfficeTM Patient Web user guide can be found in this section.
iSmartOffice

TM

Patient Web Editions and Licenses
iSmartOfficeTM Patient Web is completely free to use.
iSmartOffice

TM

Patient Web end User License Agreement
What's new in iSmartOffice

TM

Patient Web
This is the very first version of iSmartOfficeTM Patient Web.
How to access iSmartOffice

TM

Patient Web
You can access the iSmartOfficeTM Patient Web on your device by accessing it through this link: https://patient.ismartoffice.ai.
Please allow iSmartOfficeTM Patient Web to know your location on the first time you open the page.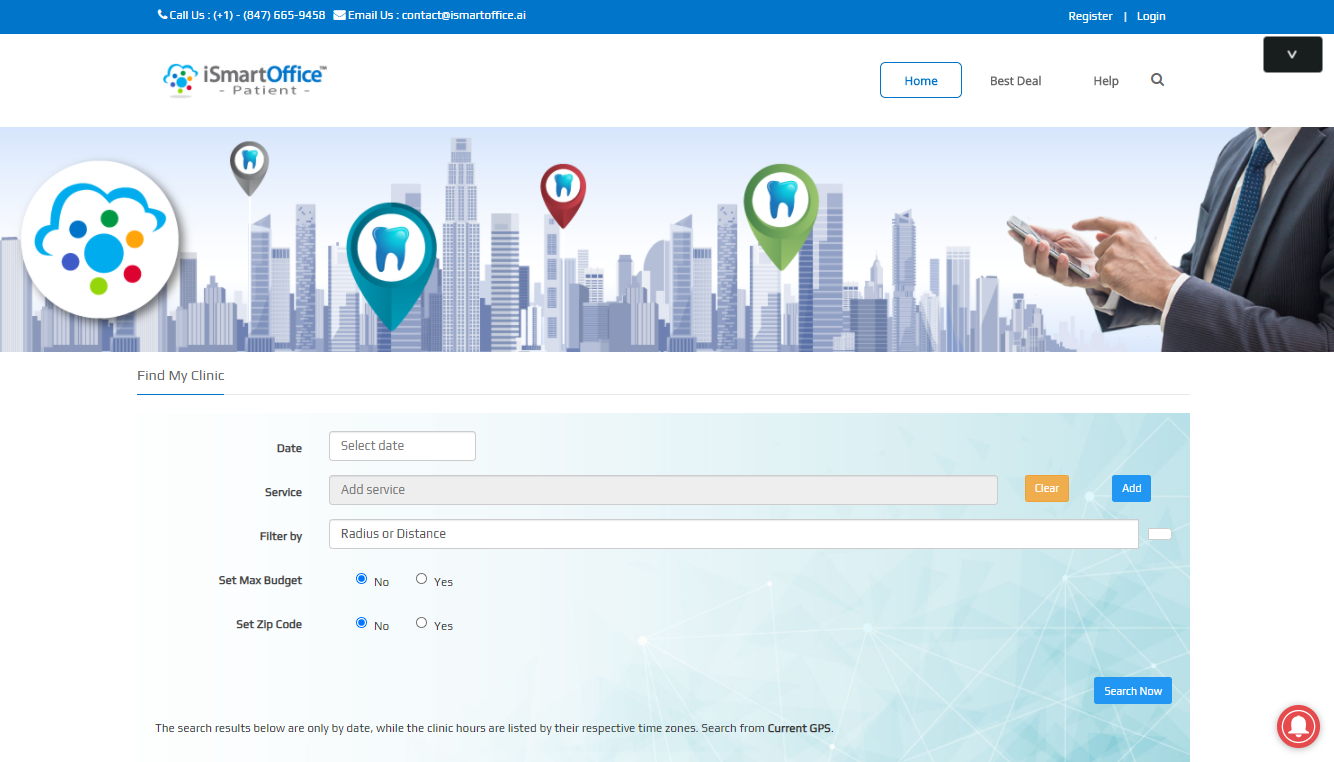 ---
What's Next