DR. ANNIE™ / Dental Assessment
---

The Dental Assessment module is a real-time AI-based dental needs assessment to help people seeking help identify their dental needs and provide a report (score) of their dental condition. Furthermore, it helps people build some foundation knowledge about their dental care. Users can show the result to review with their dentist (dental professionals) at their visit. The Dental Assessment module is powered by DigiBrain4™ .
As a Patient, you can easily access dental assessment to make your dental assessment on iSmartOfficeTM Patient Web. Click on the Dental Assessment on the main menu to open the Dental Assessment page.
Create Assessment
Follow the below instruction on each section to create an assessment successfully.
1. Open the Dental Assessment page from the main menu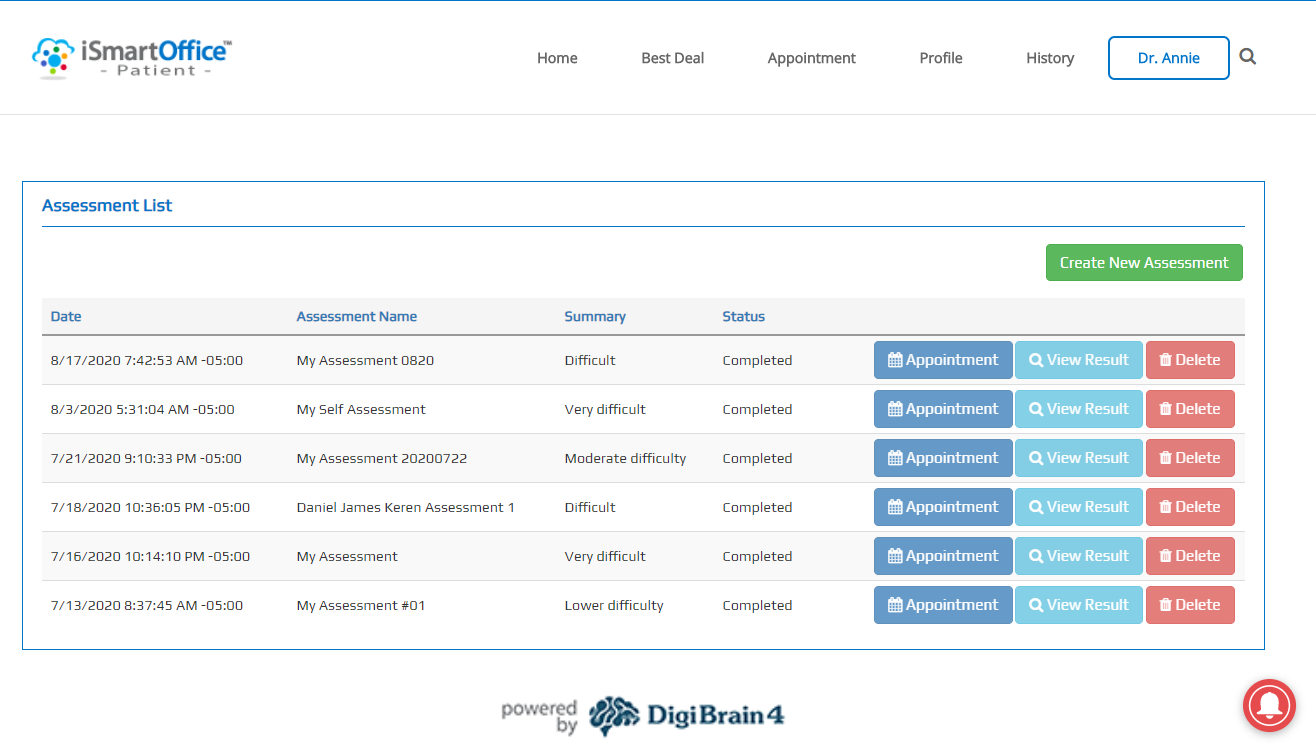 2. Click on Create New Assessment button to create a new assessment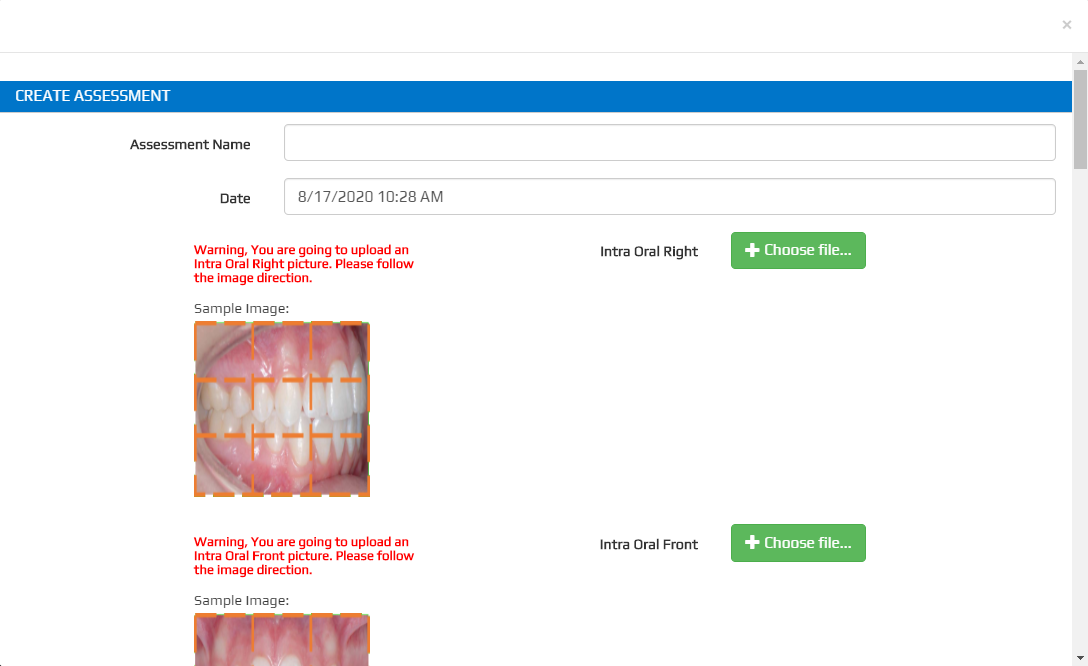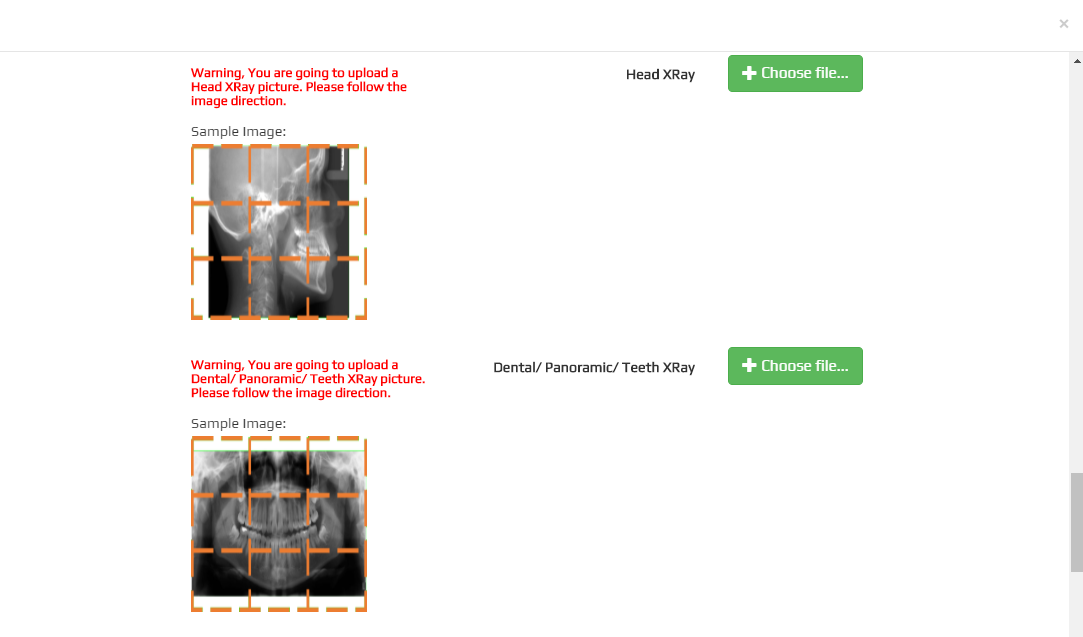 3. There are several data that you need to input under Create Assessment screen: Assessment tittle and required your dental picture for assessment submission
4. Fill assessment tittle on "Your assessment tittle"
5. There are 12 pictures that you need to provide for assessment submission. Its represented on each number under the Create Assessment screen
6. Click the CHOOSE FILE button to upload pictures from your computer. It will be displayed on the Create Assessment screen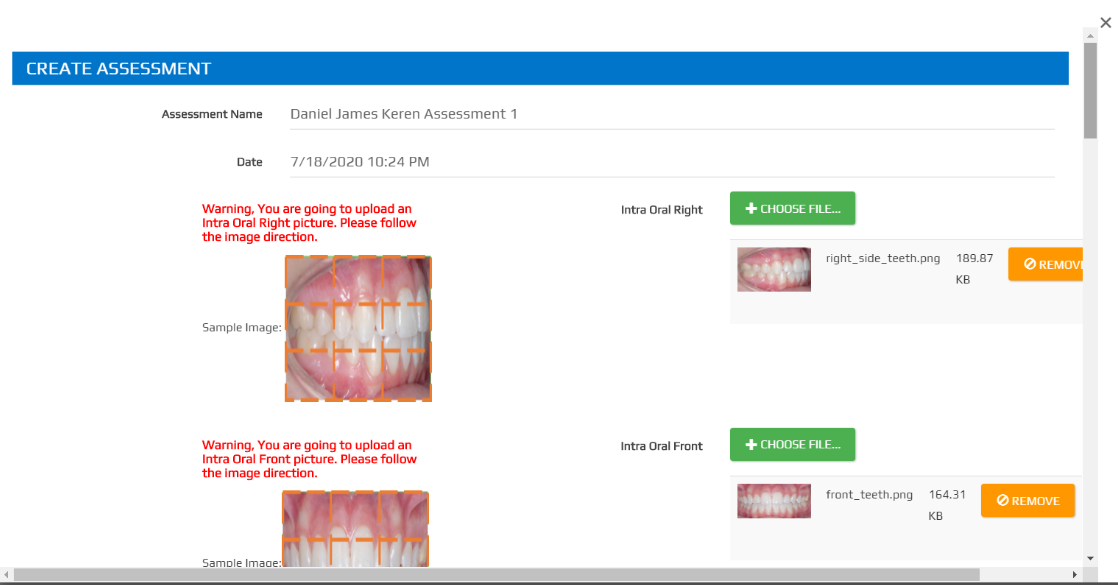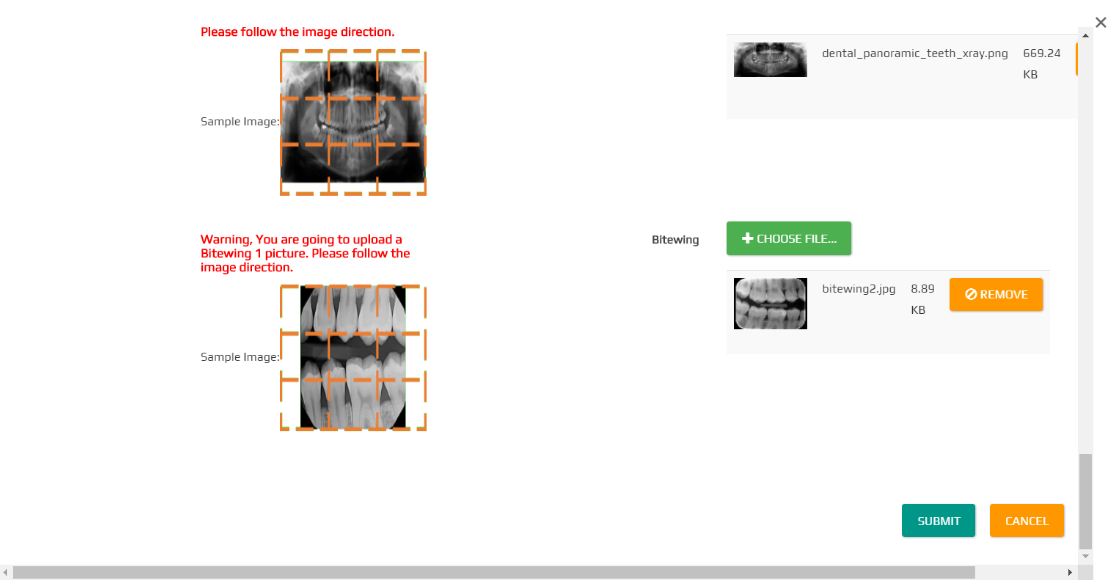 7. Provide all 11 required pictures to complete create assessment preparation
8. Tap on the SUBMIT button to submit the assessment. You will receive a new assessment submission email notification
9. Our AI-engine powered by DigiBrain4™ will assess your new assessment. Whenever it's complete it will be available under the Dental Assessment page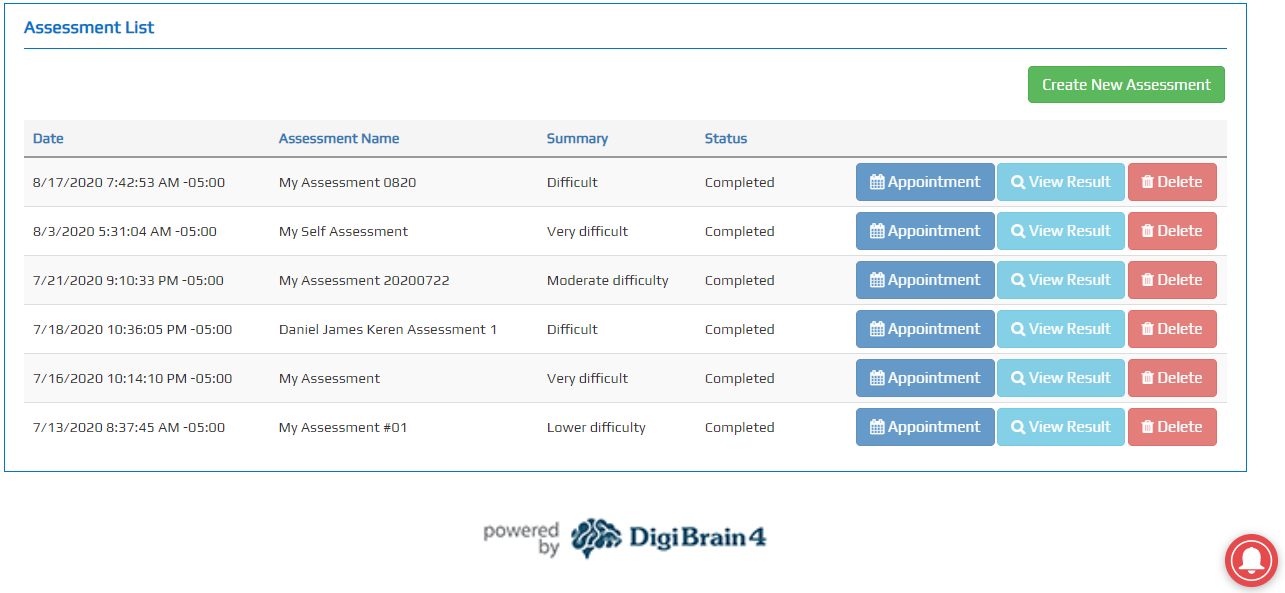 How to Take Intraoral Photos
Here is how to take intraoral photos for the Dental Assessment process:
Intraoral Right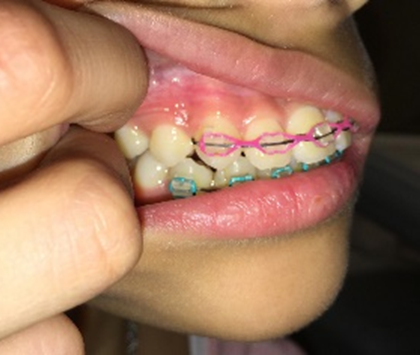 Intraoral Front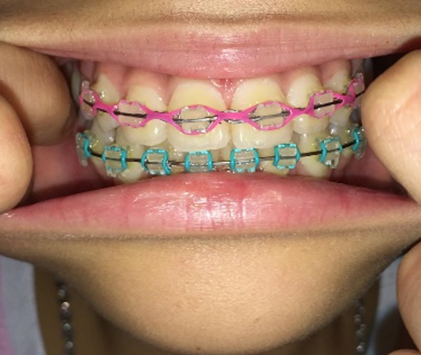 Intraoral Left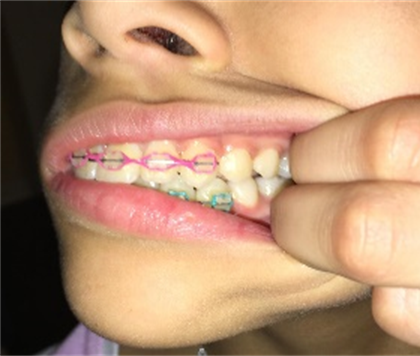 Upper Teeth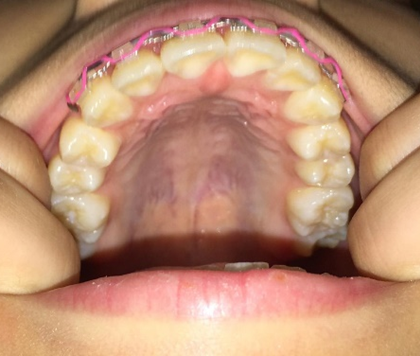 Lower Teeth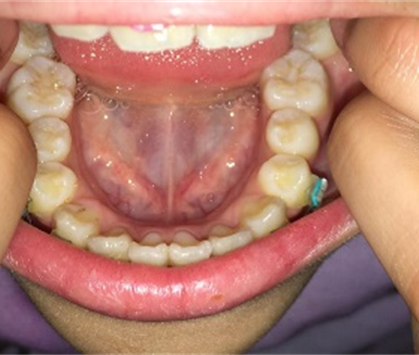 Profile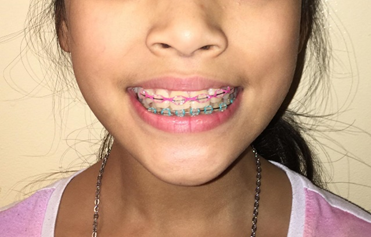 View Assessment
1. All assessment will be listed under the Dental Assessment page
2. New assessment will be noted as "Waiting" under the Status column
3. Assessment that has been analyzed by our AI-engine powered by DigiBrain4™ will be noted as "Completed" under the Status column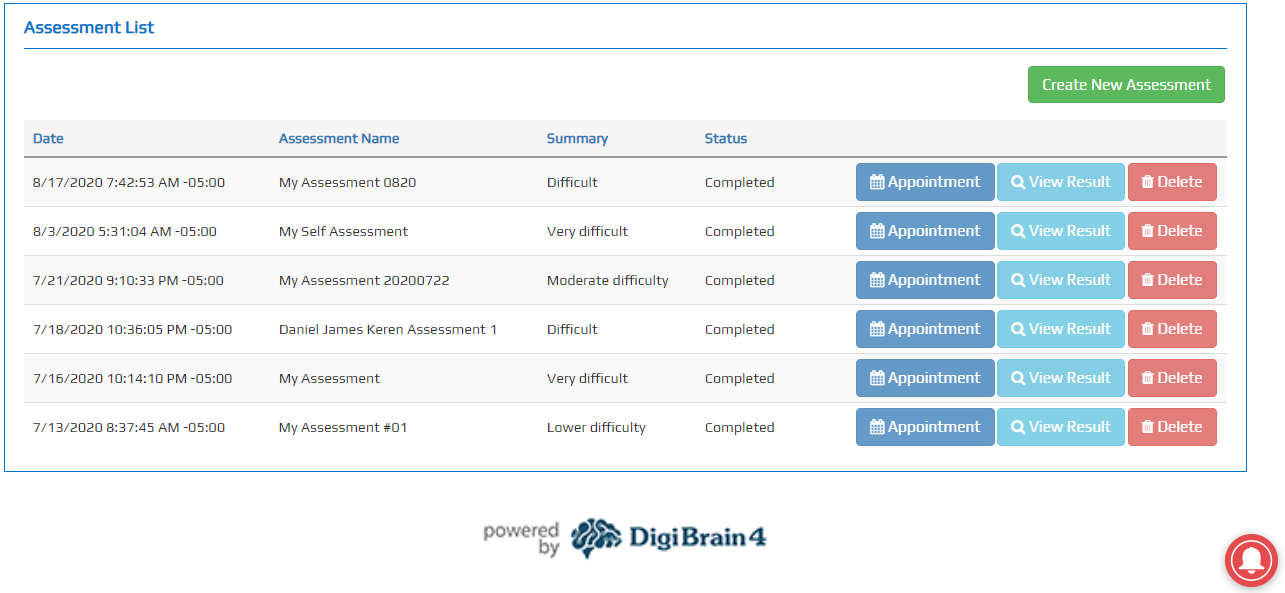 4. Click on the View Result button on the right to view the assessment result
5. Collapse any item under Assessment Report to see its detail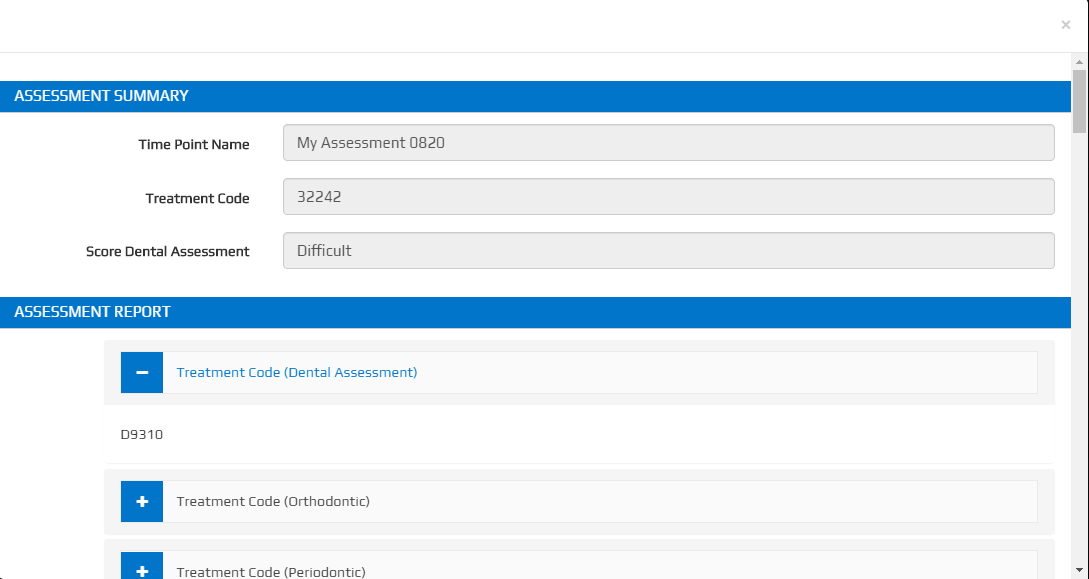 6. Scroll down the result until you see the image below. Mouse hover on each report to see its detail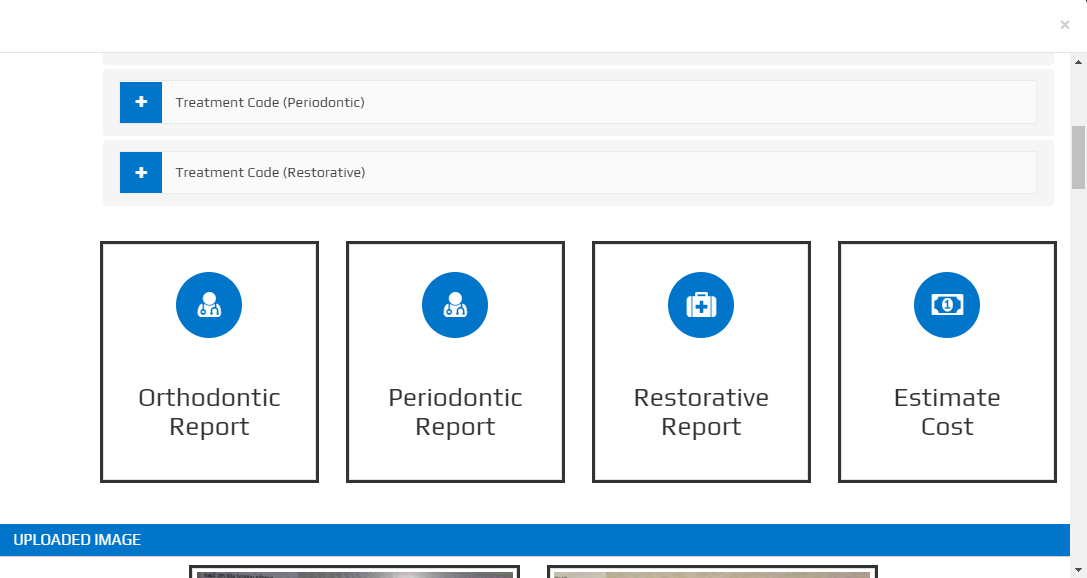 5. Scroll down the result until you see the image below. You can see all images that have been used for the assessment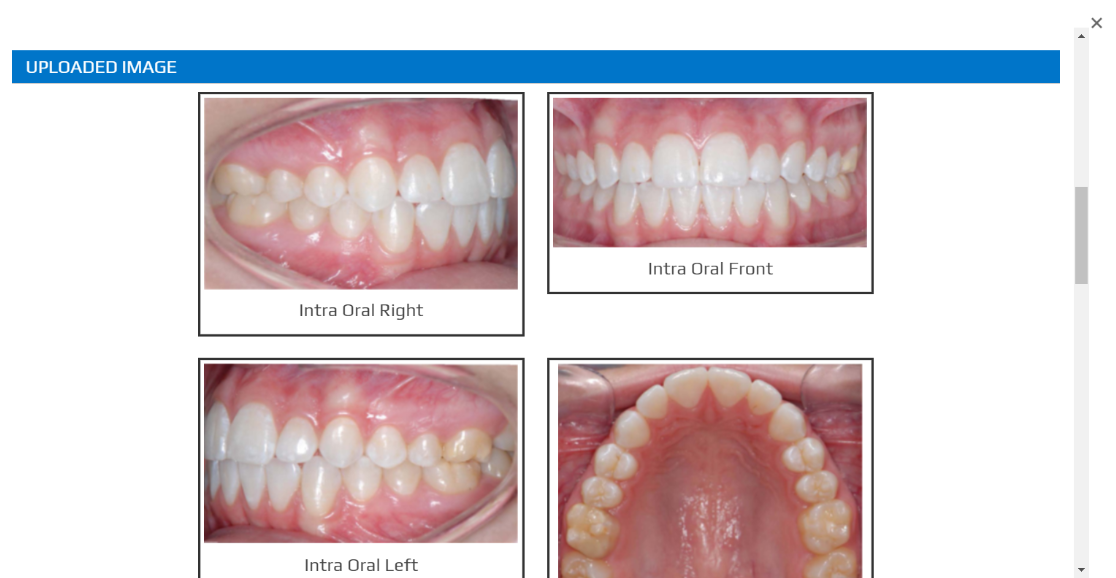 Create an Appointment using Assessment Result
1. Click on the Appointment button on the right to initiate create an appointment on the Find Clinic page module using the selected assessment result
2. On the Find Clinic page, you will see that the assessment result will be represented as treatment item(s) on the Service column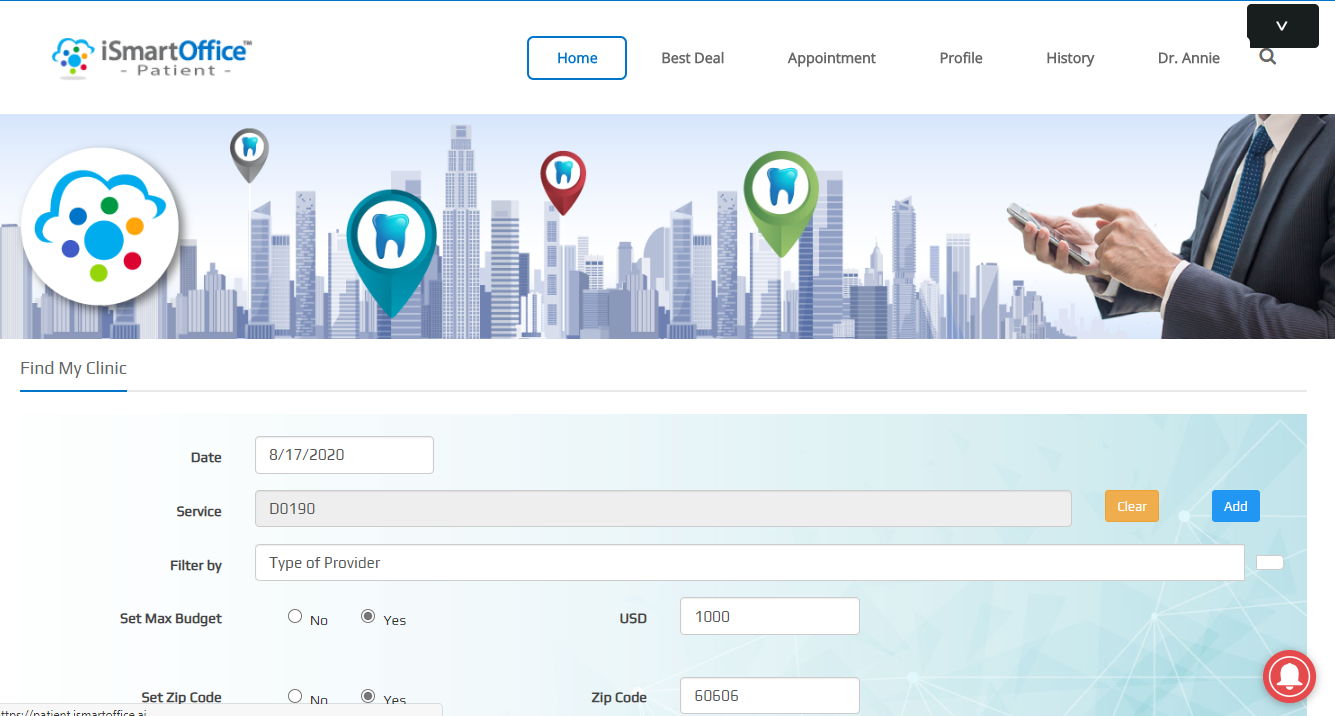 3. Please read Find Clinic section to complete your create appointment process
Guidelines for Acceptable Dental Records
1. For dental photos images must be taken following the template (example) provided. Photos should be as close as possible to the teeth while only showing minimal face. Usually within 2-3 inches from the mouth. Preferably ask someone else to take the dental image for you and not to use selfie mode.
2. Maintain focus and lighting for clarity of the image.
3. If you are uploading the image from an already available image please ensure that this image has good enough quality and is in JPG /PNG format (preferably). The file size is generally between 500kb to 1MB. For speed of processing please attempt to avoid uploading image files with sizes more than 2MB.
4. To capture radiographs or X-rays please make sure to have enough backlighting so X-rays can be clearly seen by the camera. The same recommendation applied for uploading X-ray images that are already available as previously explained in point 3 above.
5. Image uploaded must be dental-related images (teeth, facial images, or dental radiographs). Tampering with the system to upload non-dental records-related images might result in some legal action.
6. DR. ANNIE™ AI engine might reject images that don't adhere to those recommendations mentioned previously.
---
What's Next