Meet DR. ANNIE™ / Dental Assessment
---

The Dental Assessment module is a real-time AI-based dental needs assessment to help people seeking help identify their dental needs and provide a report (score) of their dental condition. Furthermore, it helps people build some foundation knowledge about their dental care. Users can show the result to review with their dentist (dental professionals) at their visit. The Dental Assessment module is powered by DigiBrain4TM.
As a Patient, you can easily access dental assessment to make your dental assessment on iSmartOfficeTM Patient mobile. Tap on the Meet DR. ANNIETM icon on the home screen to open the Dental Assessment screen.


Create Assessment
Follow the below instruction on each section to create an assessment successfully.
1. Tap Meet DR. ANNIETM on iSmartOfficeTM Patient mobile home screen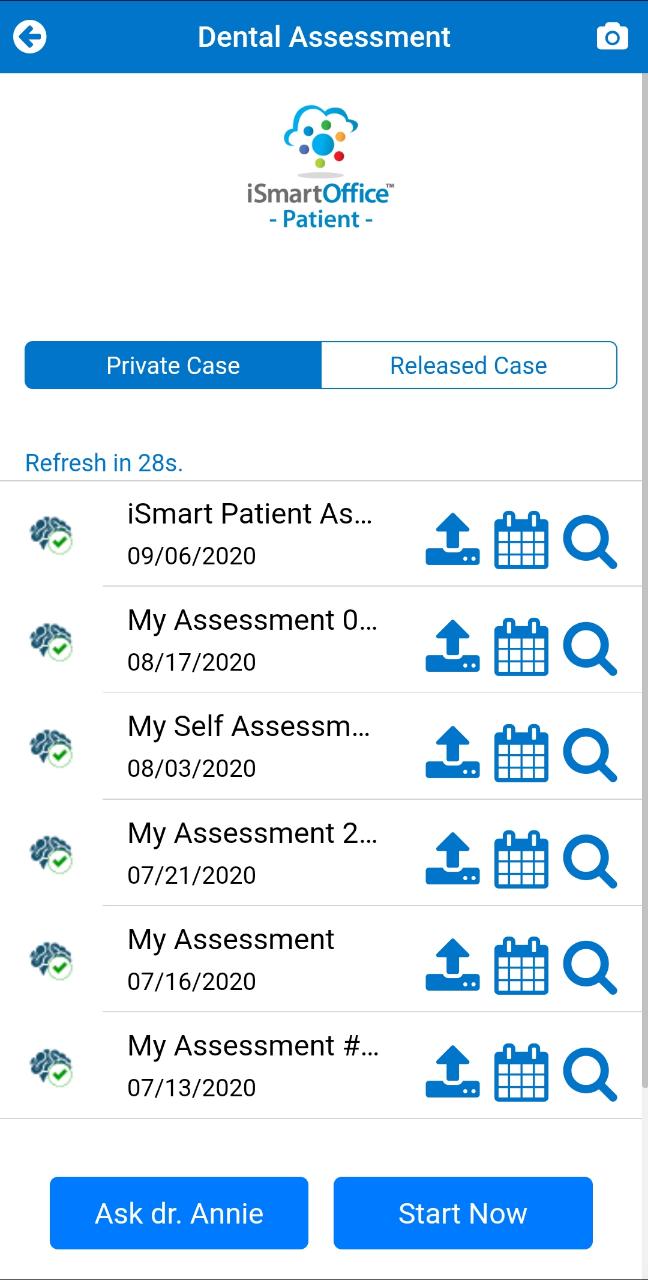 2. Tap the camera icon on the top right corner to create a new assessment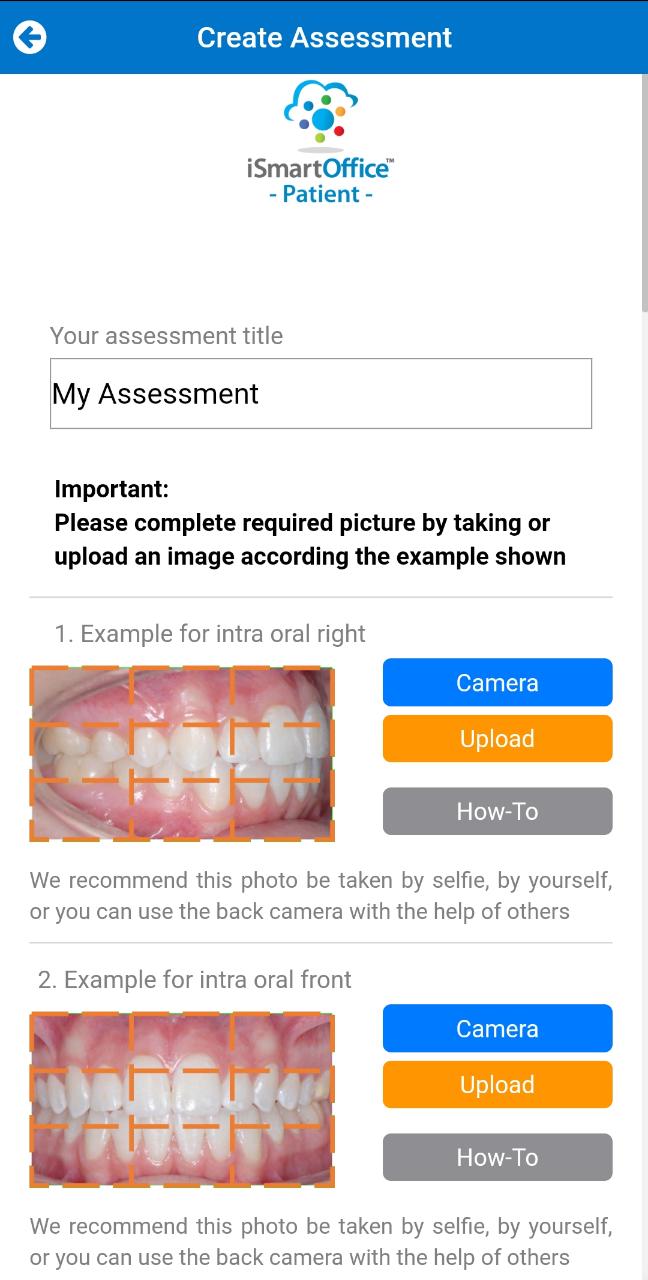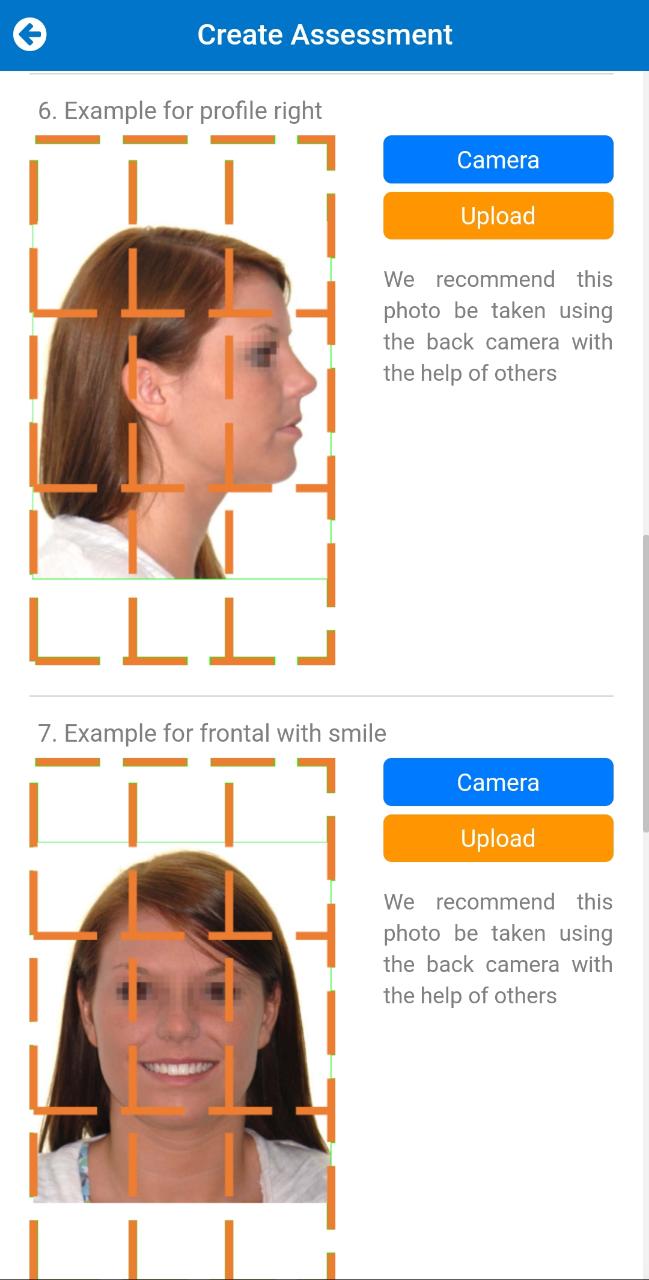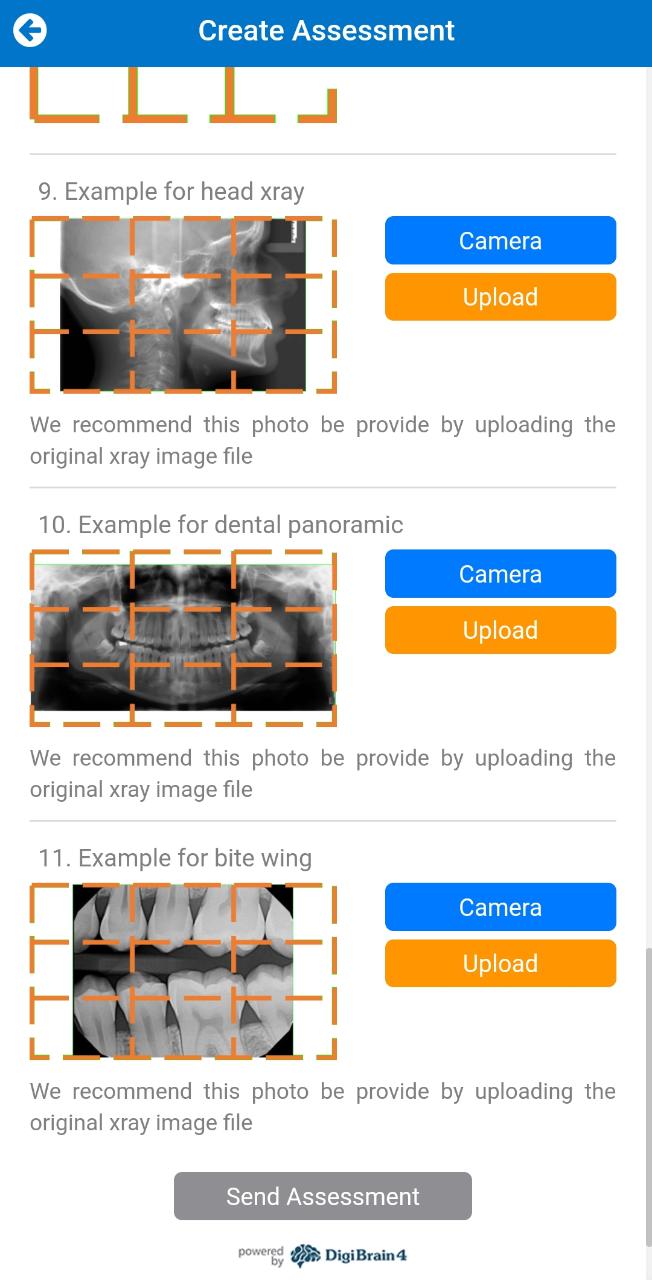 3. There are several data that you need to input under Create Assessment screen: Assessment tittle and required your dental picture for assessment submission
4. Fill assessment tittle on "Your assessment tittle"
5. There are 11 pictures that you need to provide for assessment submission. Its represented on each number under the Create Assessment screen
6. There are two methods to provide the picture on each of them
7. First method is to tap the Camera button to provide pictures using your device's camera. Your camera will automatically rotate (portrait or landscape) depends on what pictures needed
8. Tap on the Camera icon to on the right to take a picture and it will be displayed on the Create Assessment screen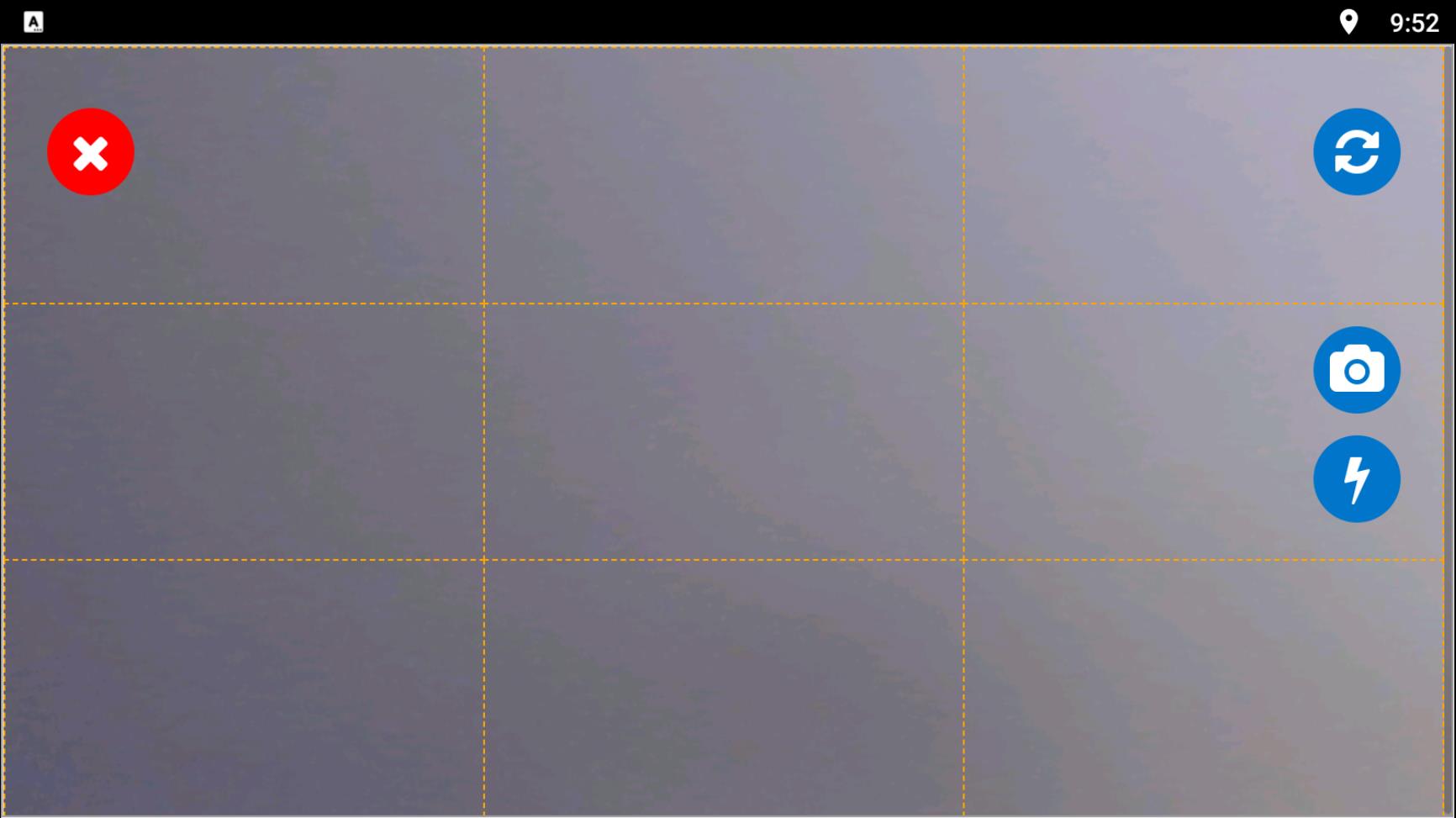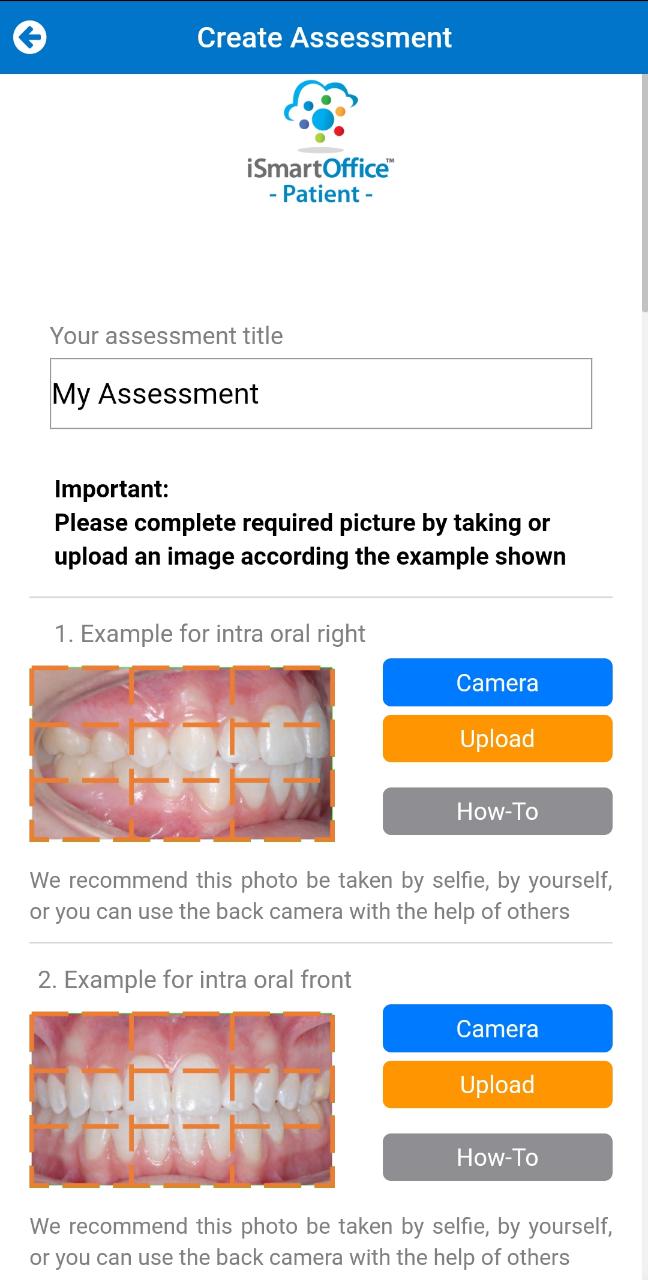 9. the Second method is to tap the Upload button to provide pictures from your existing picture on the device's gallery. Please give permission to the App to browse your device's photo gallery. It will be displayed on the Create Assessment screen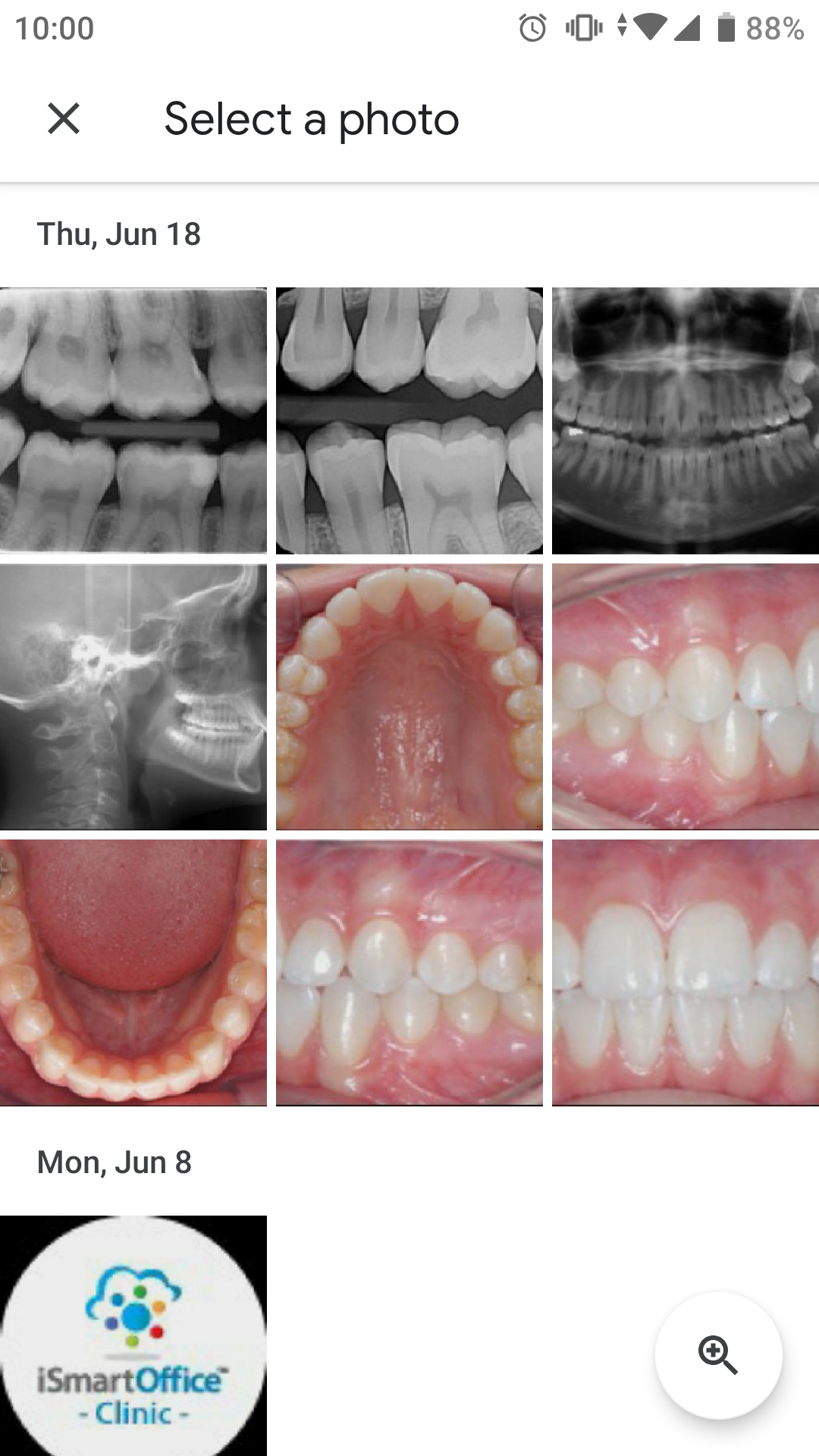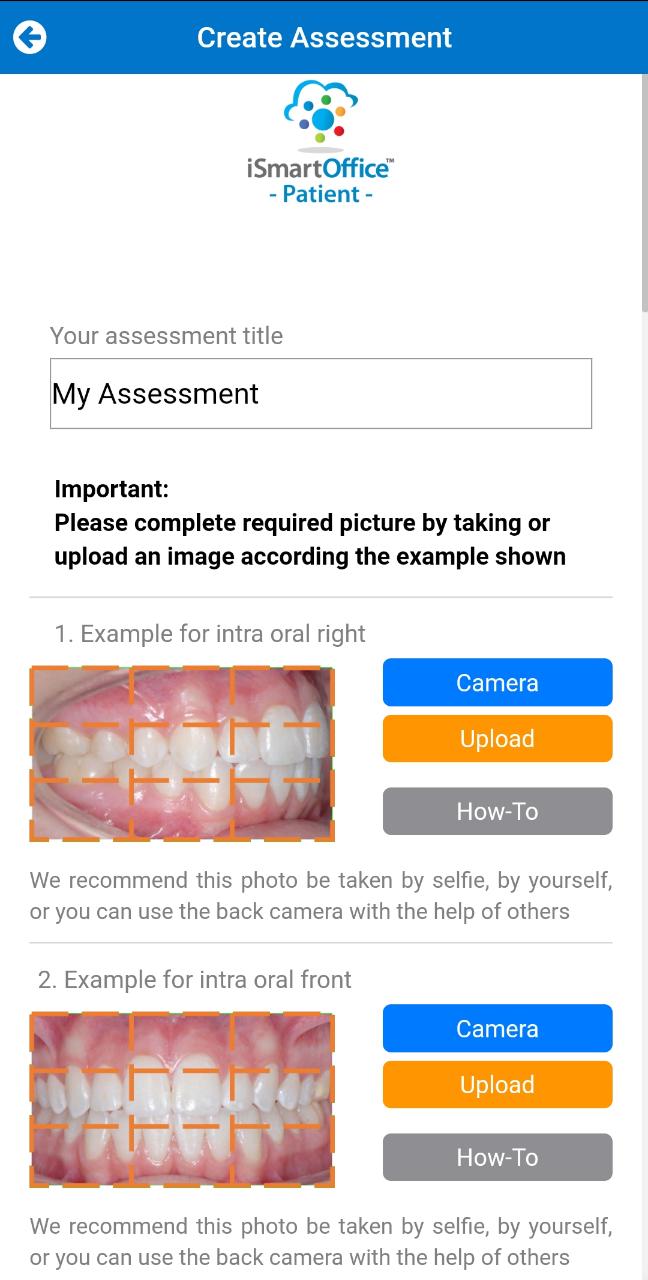 10. Provide all 11 required pictures to complete create assessment preparation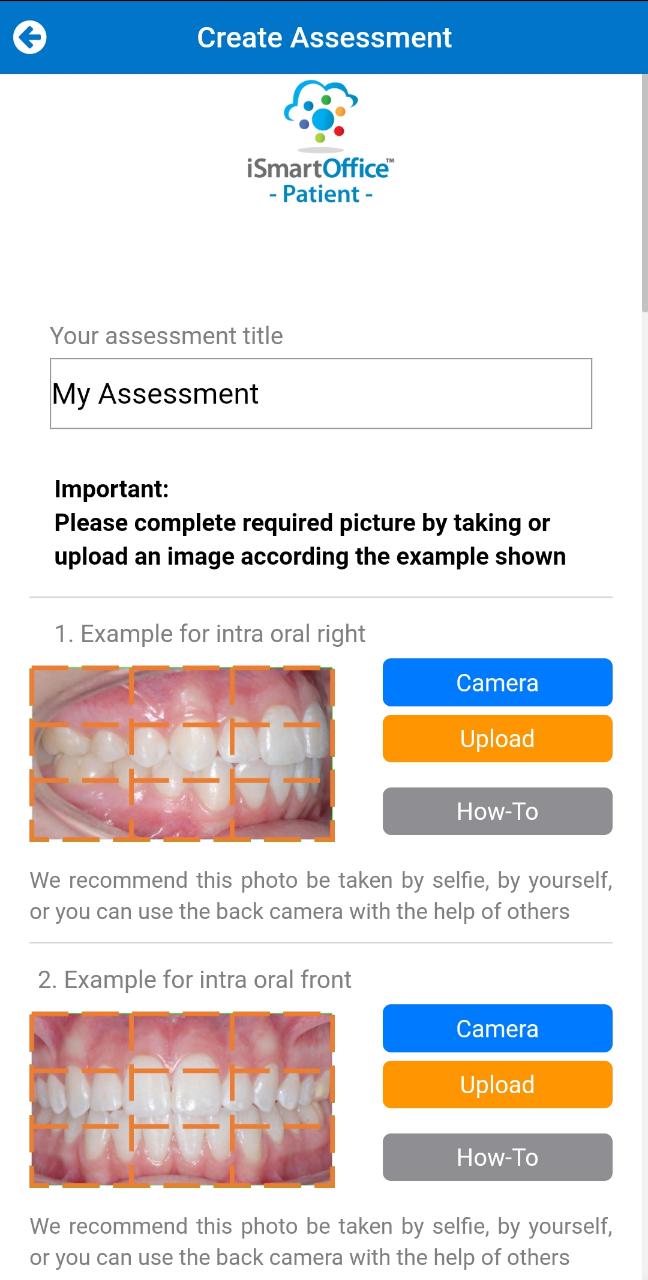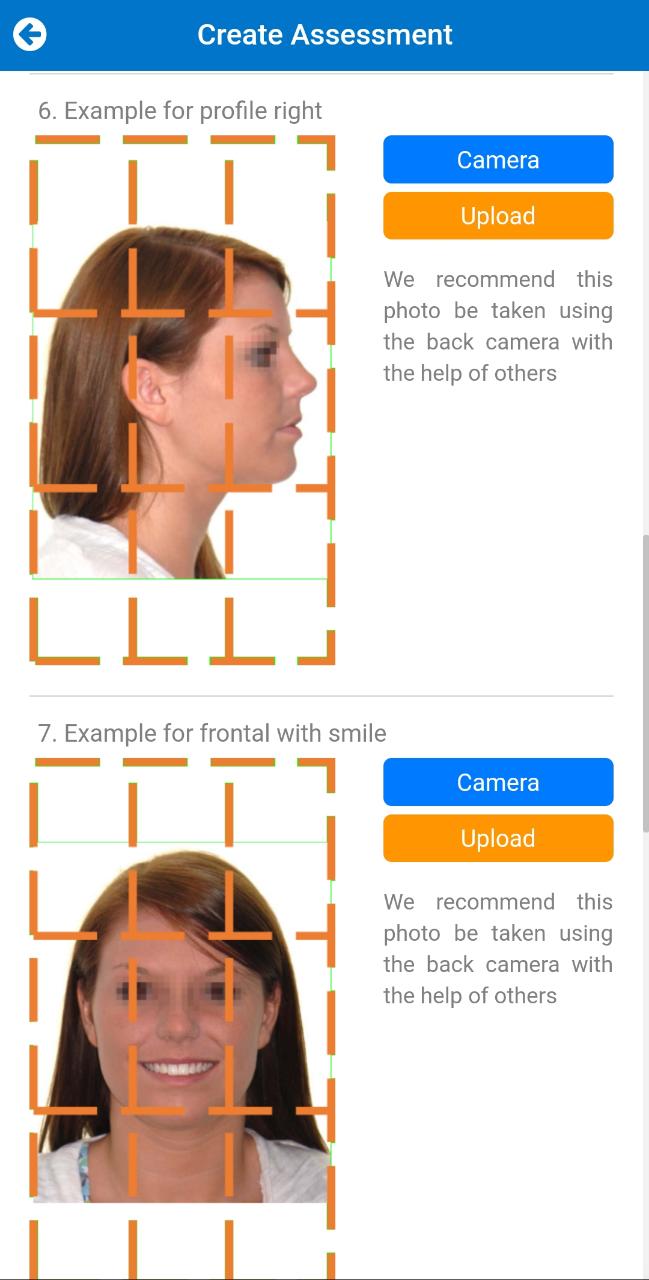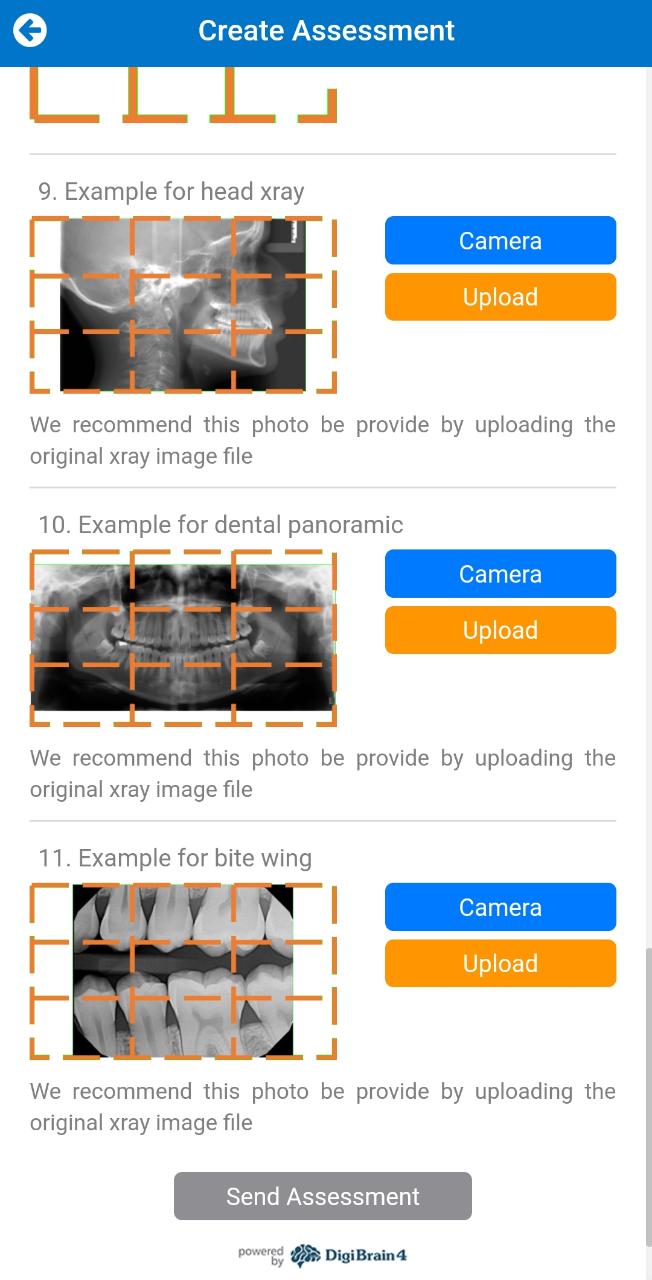 11. Tap on the Send Assessment button to submit the assessment. You will receive a new assessment submission email notification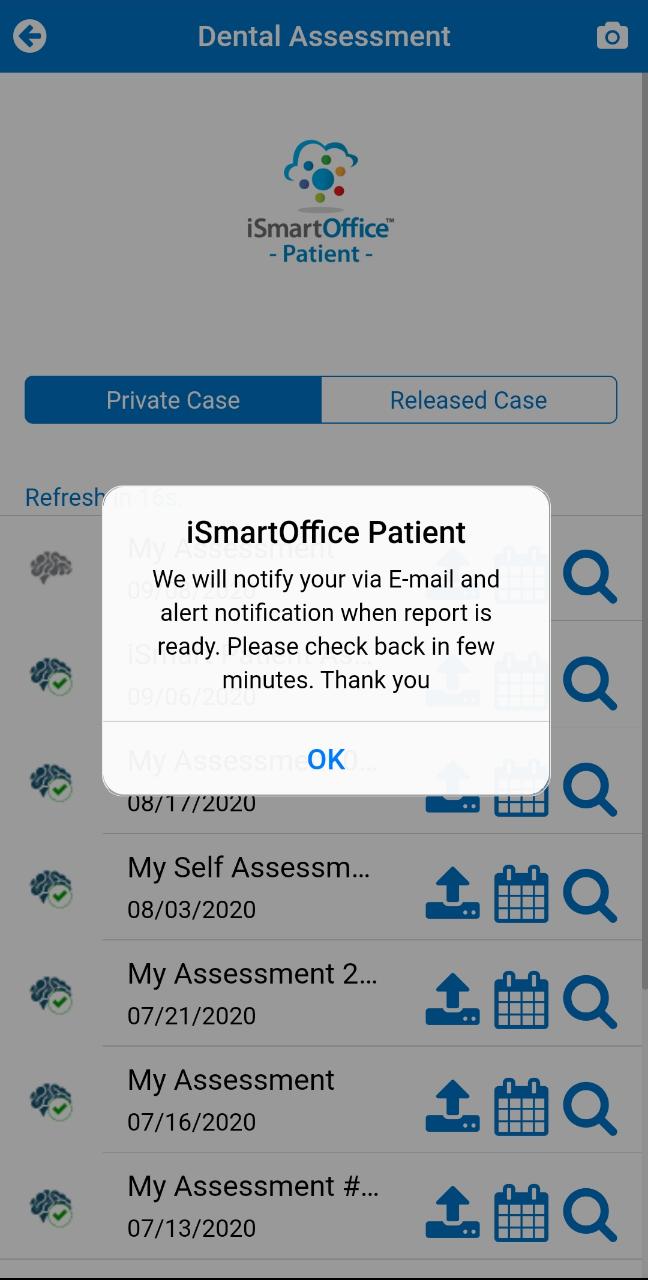 12. Our AI-engine powered by DigiBrain4TM will assess your new assessment. Whenever it's complete it will be available under the Dental Assessment screen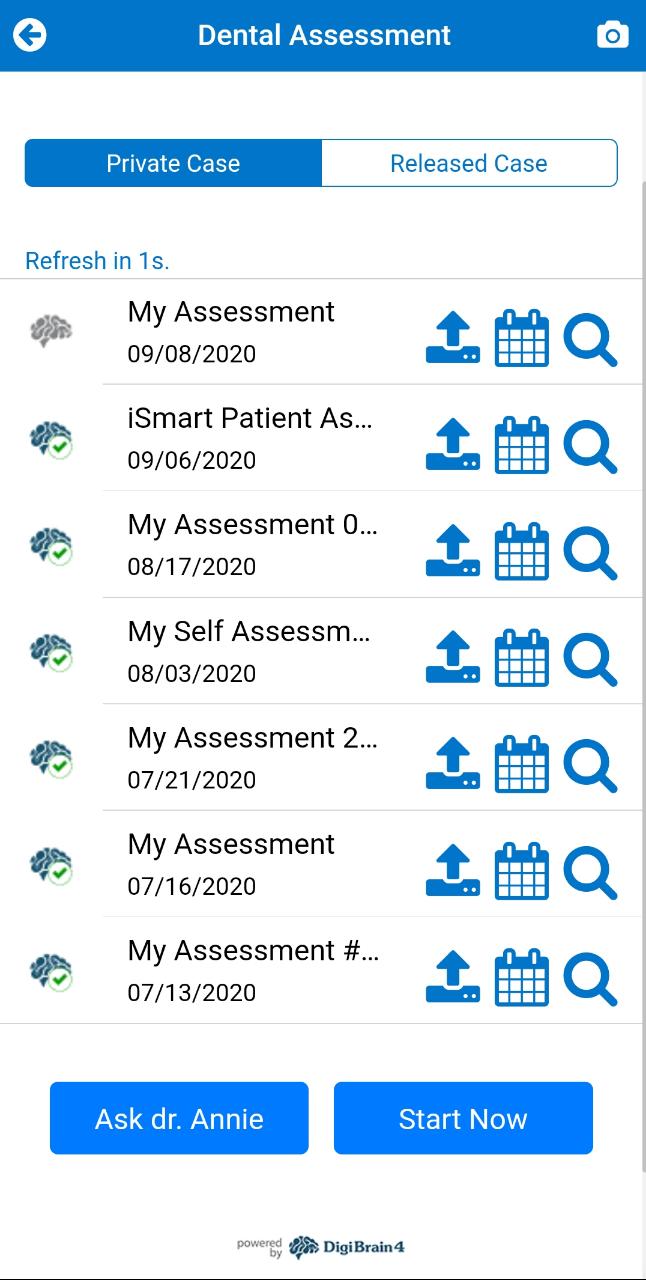 How to Take Intraoral Photos
Here is how to take intraoral photos for the Dental Assessment process:
Intraoral Right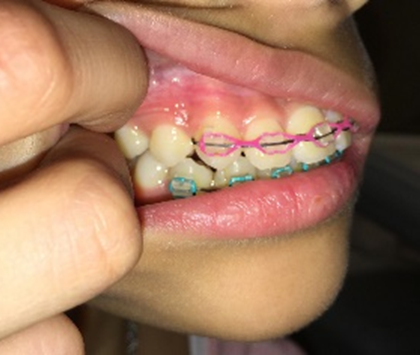 Intraoral Front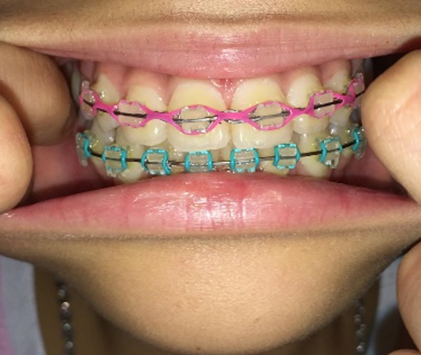 Intraoral Left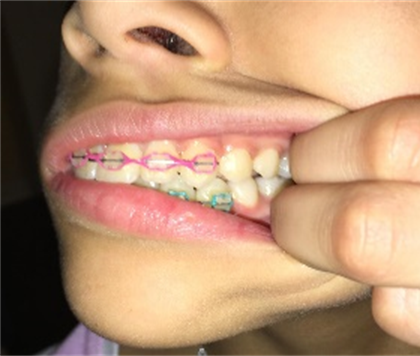 Upper Teeth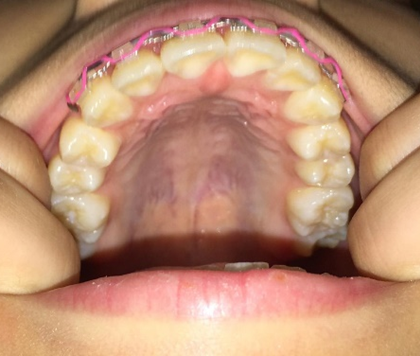 Lower Teeth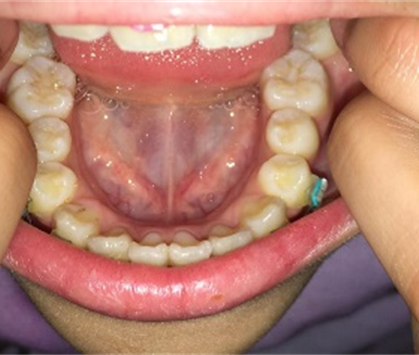 Profile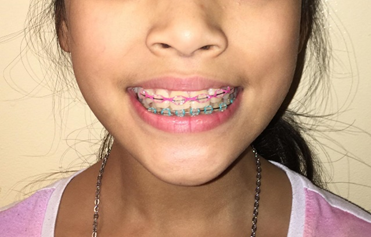 View Assessment
1. All assessment will be listed under the Dental Assessment screen
2. New assessment will be marked as grey-scale DigiBrain4™ icon (

) on the left
3. Assessment that has been analyzed by our AI-engine powered by DigiBrain4™ will be marked as green checked dark-blue DigiBrain4™ icon (

) on the left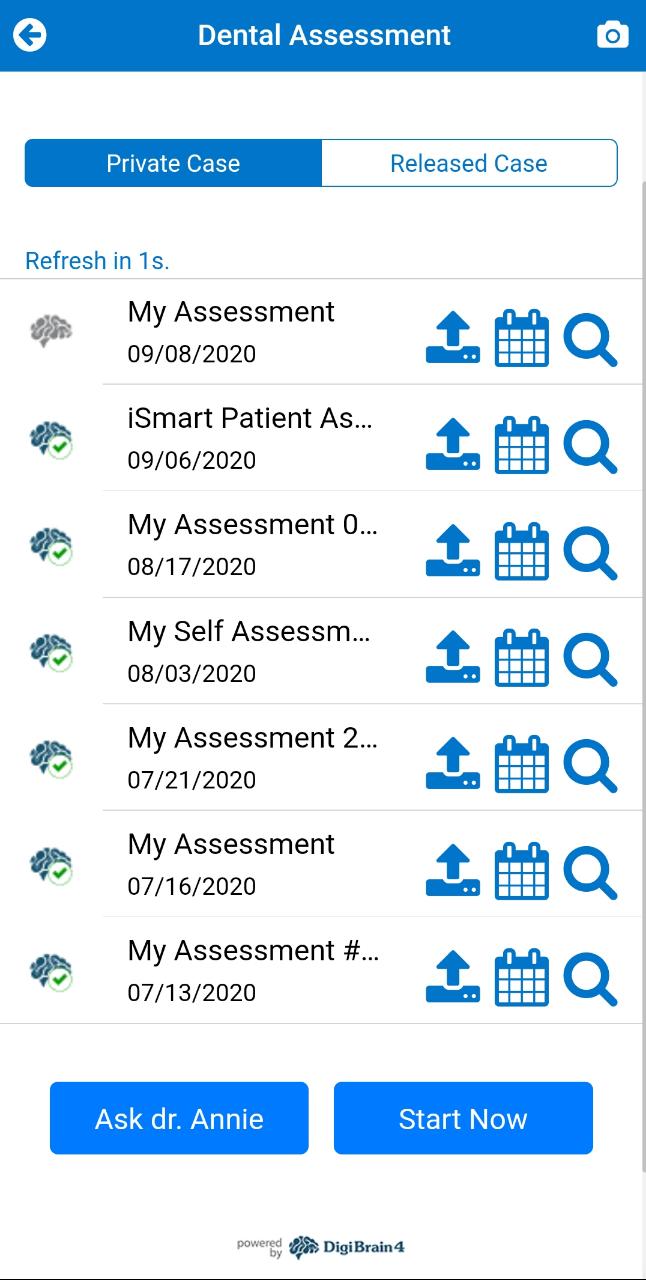 4. Due to Health Information Privacy Act Agreement (HIPAA), all assessment results will on be displayed under Private Case means that nobody else can see the result except yourself.
5. Tap on the upload icon on the right to release the HIPAA agreement and OK to continue.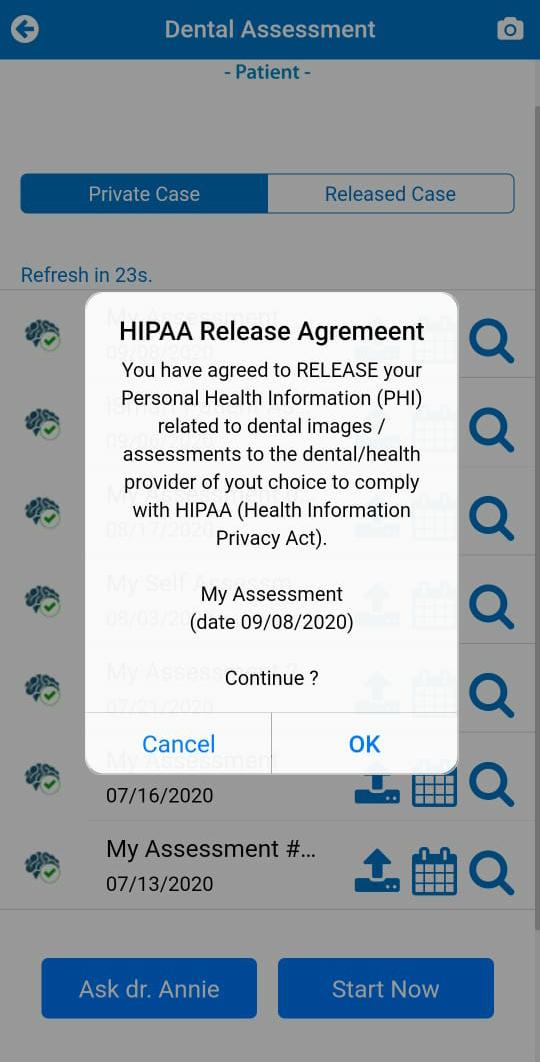 The assessment will then be a move to the Released Case section.
6. Tap on the magnifier icon on the right to view the assessment result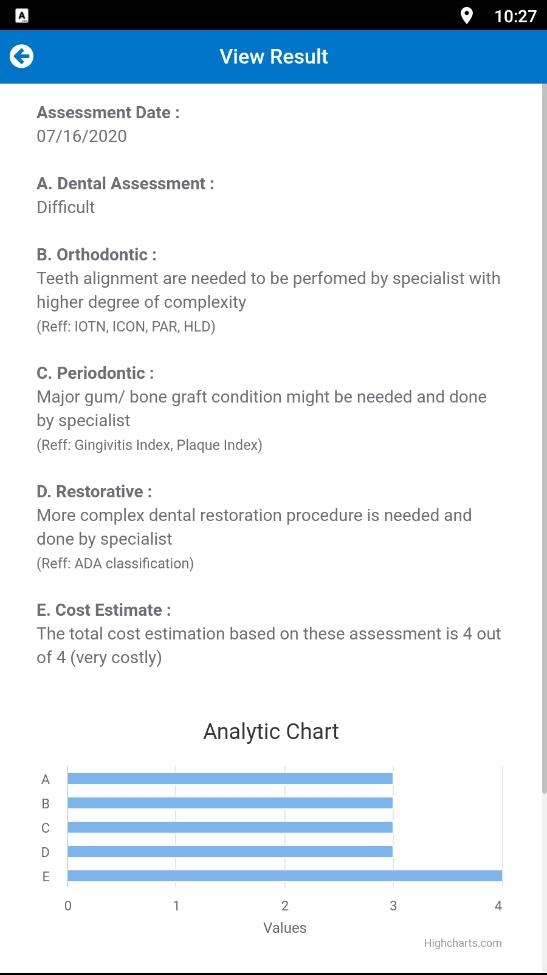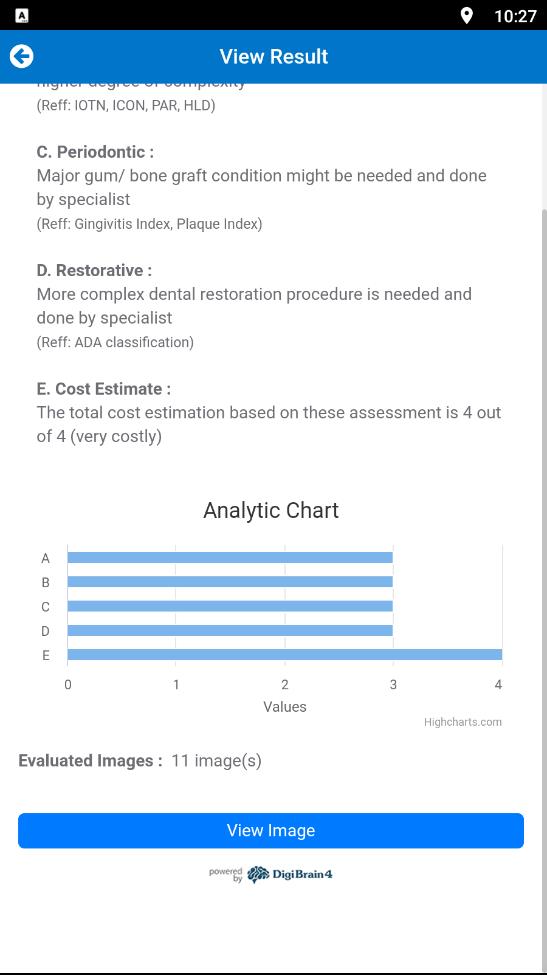 7. Tap on View Image to view your dental images that used for the assessment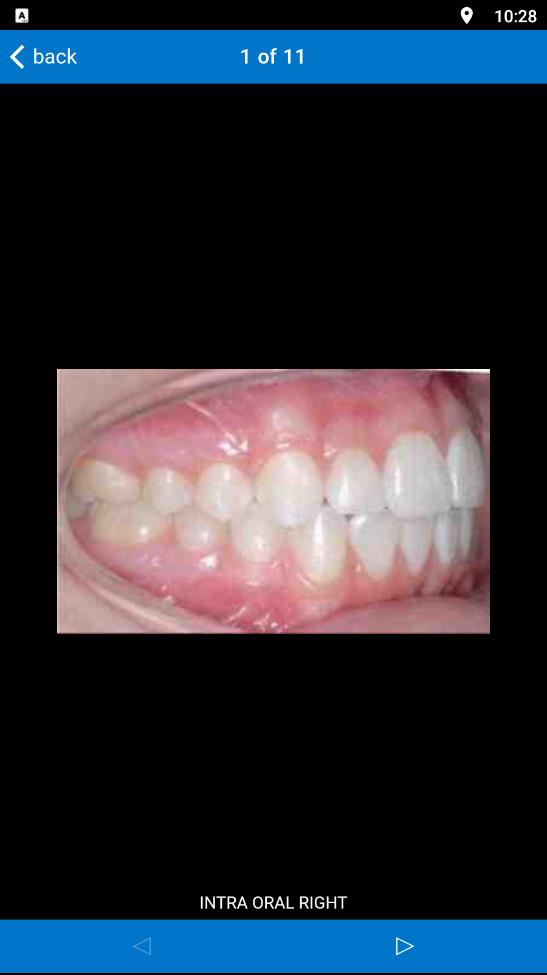 Create Appointment using Assessment Result
1. Tap on the calendar icon on the right to initiate create an appointment on the Find Clinic screen module using the selected assessment result
2. On Find Clinic screen, tap on Service and you will see that the assessment result will be represented as treatment item(s) under My Treatment screen on the right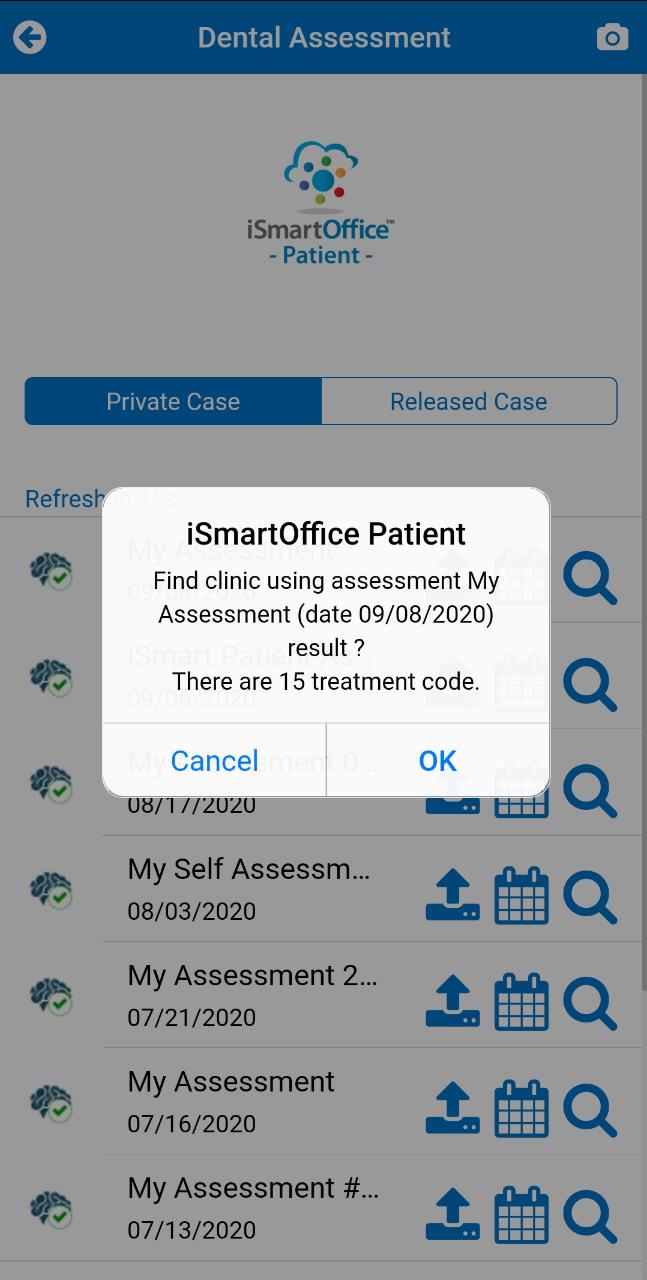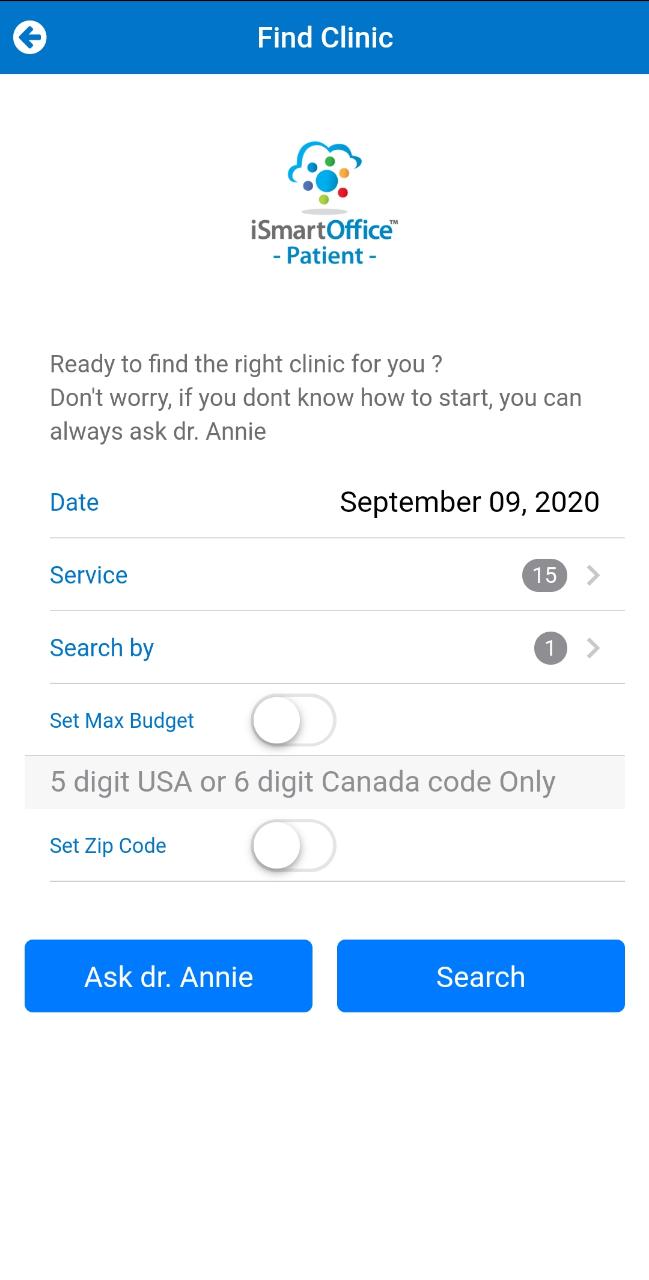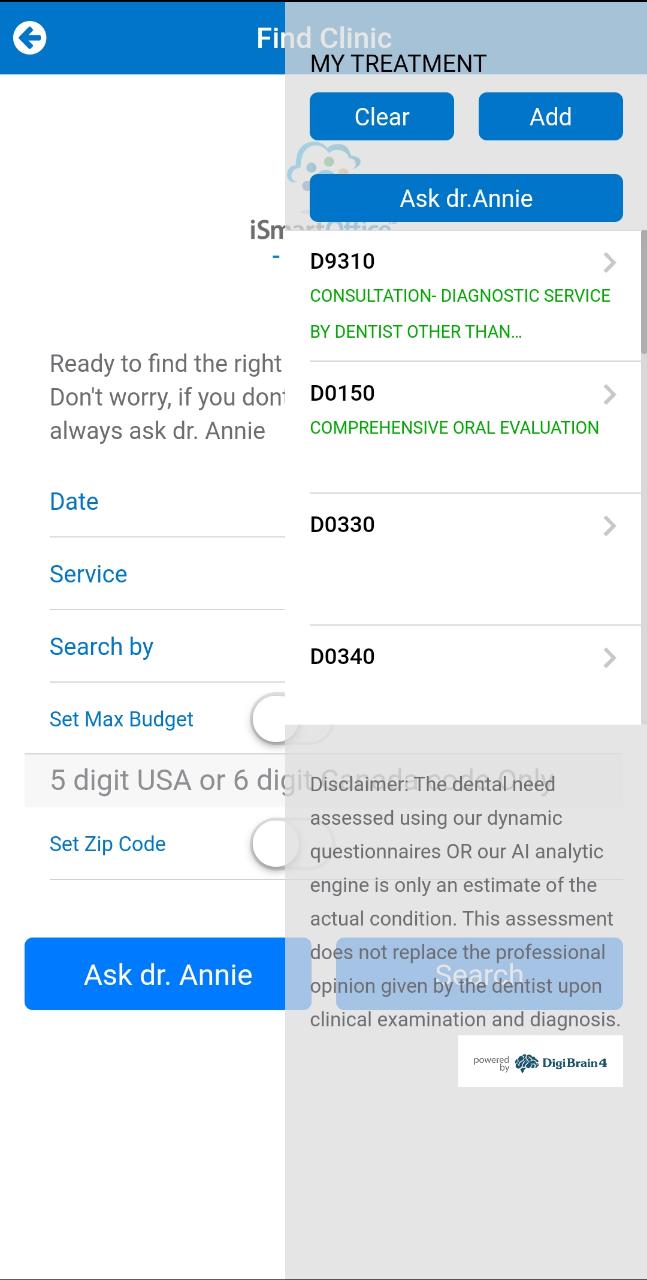 3. Please read Find Clinic section to complete your create appointment process
---
Was this article helpful?
---
What's Next