As a Patient, you can easily find the best deal published by the clinic. All best deals available in iSmartOfficeTM Patient Web will be listed on the Best Deal page.
It has 2 sections: Set Zip Code and Available Best Deal section
You start can find the best deal on the Available Best Deal section.
Find the available best deal for your dentistry needed is easier with iSmartOfficeTM Patient Web. You can search the best deal based on zip code. So you can filter the Available Best Deal list only for a specific area based on the zip code.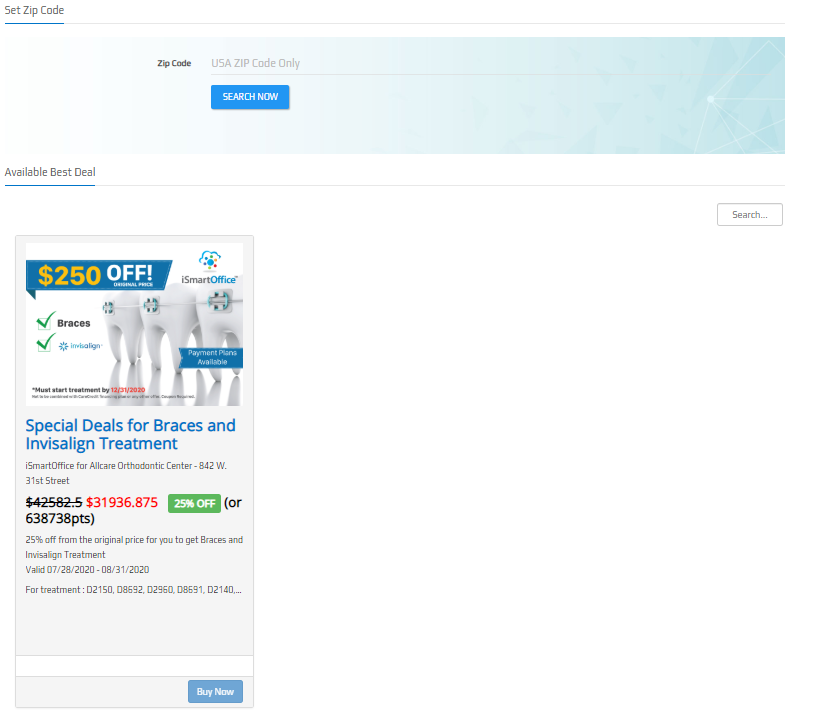 ---
What's Next