In the Create Appointment article under the Home section in this online documentation you already know how to create an appointment, to find the most valuable clinic based on your preference.
Your appointment needs to be responded to by the clinic. Either accepted or for some reason declined.
You can check your appointment status on the Appointment page. Go to the Appointment page from the Appointment menu.
There is 3 section on Appointment menu: Upcoming Appointment, Calendar view, and Survey section.
Your upcoming appointment will be listed under the Upcoming Appointment list on the right side of the page.
The calendar view on the left side is reflecting your appointment. And the Survey section below shows your completed appointment. There's a survey on each of them. Please spare your time to take the survey.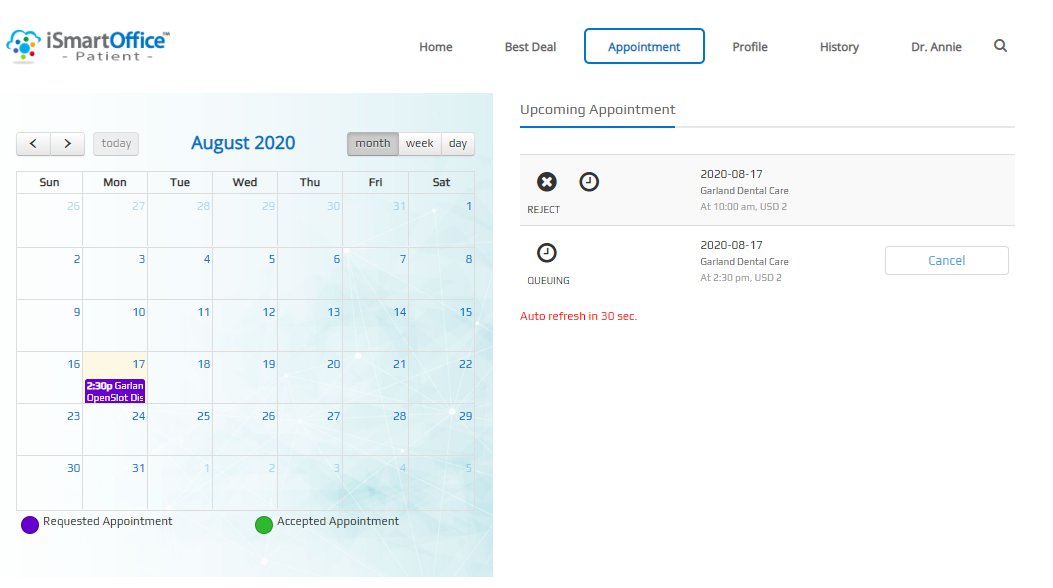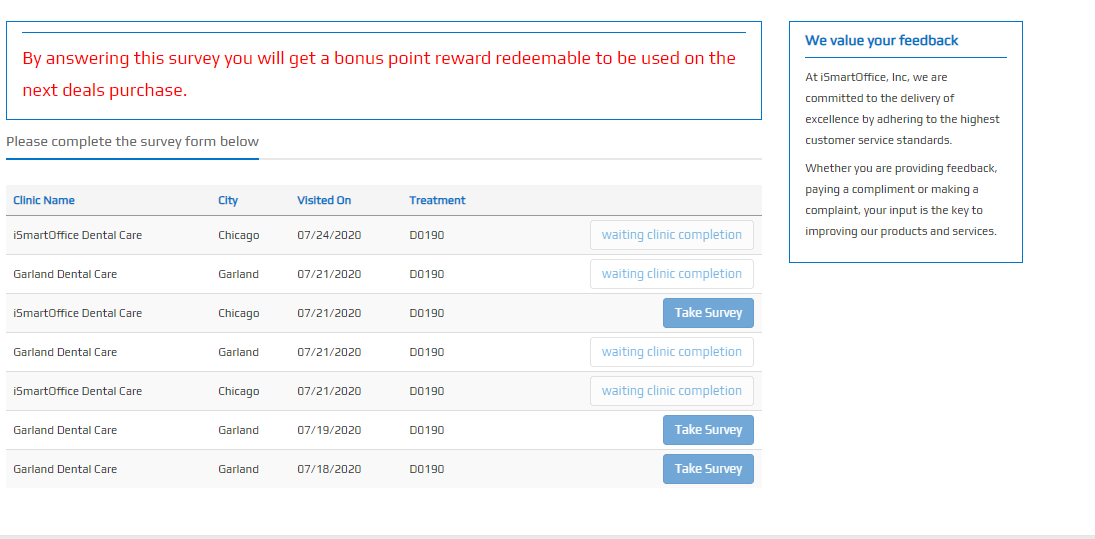 ---
What's Next